Experience using a collaboration tool in a professional service company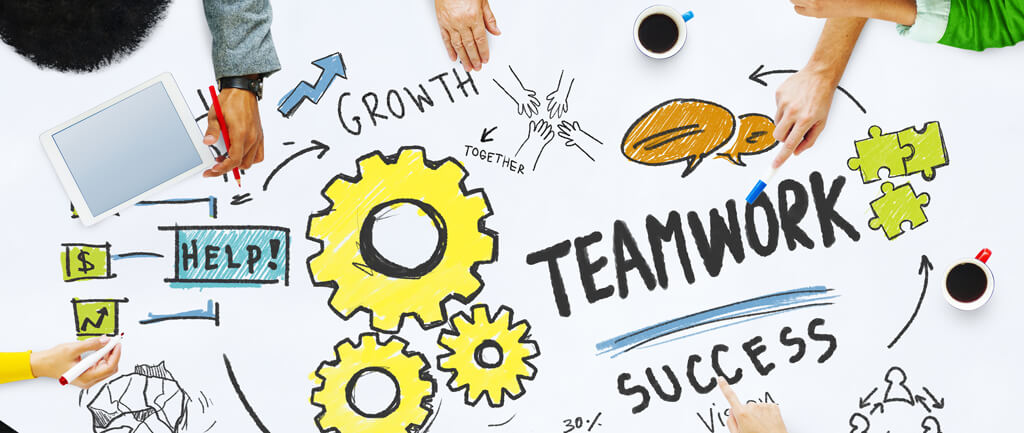 Social Networks have been around for some time by now; they have proven to be a very good tool when it comes to facilitate communication, interaction and even collaboration between their users. The advantages and benefits that they offer are just too many to be limited only to the social context; that is why in the last few years several applications have appeared with the objective of taking all of the social network's pros to other fields, with the objective of achieving higher levels of productivity by facilitating the collaboration between members of a company's department or a team.
The questions now are: Why is that? How come the use of social networks can improve my and my colleague's productivity? The answer will depend on the way you manage your communications and sharing of information. Normally e-mails, spreadsheets and documents are the way to go for many people and if you are one of them, then you may have realized how long threads of conversations, several versions of the same document without a correct version control, tracking different tasks and its deadlines, are time consuming and difficult to handle and it is there when having a platform for collaboration and communication in the office helps.
Of course there is no miracle tool for solving everyone's problems, but there are some in the market that may adjust to your necessities. One of them is Podio, which I have had the opportunity to work with almost for five months now and I have to say that since the first moment you start using it, you will perceive how it improves the way of working and the communication between you and your colleagues. Podio has tons of different features such as task management, workflows, chat, calendar, file management, etc. but without a doubt the one that stands out are its customizable apps.

Customizable Apps: The Key Feature
The Podio apps let you organize, track and record your activities; they consist of a form with different fields of different types, they are highly customizable, it is possible to clone them and even link the items created in different apps for reference purposes. The key here is the customization, unlike other existing platforms, in Podio you can modify the applications that you download from the market and even create your own ones and share them with your organization through your private store; this allows Podio to suit your unique work processes and even if it does not fit perfectly your needs, a slightly modification of your processes may be enough to take advantage of all the pros of Podio.
Podio has allowed Dreher Consulting to improve:
Versioning control and organization of project files by using a Documents App.
Tracking and management of tasks.
Tracking of time spent during the day through a Timesheet App..
Organizing and recording of meeting minutes by using a Meetings App.
Communication between coworkers and clients by using the chat features as well as the GoToMeeting integration that it offers, not only with the web-based interface but also with its mobile application.
The points exposed above are only a few examples of the advantages that Podio has brought to Dreher Consulting and all of them translate into basically no more disorganized e-mails and time optimization since we are able to see all of our daily activities at just one glance when visiting our homepage in Podio and we can also locate previous items easily by using the search and filtering features of Podio.
Another strong feature of Podio, which has helped to save time in Dreher Consulting processes, is the possibility of input information to a Podio app from an external channel, this means that is not necessary to have a Podio account in order to create items in an app. This is done through the use of Web Forms, which are basically scripts and HTML code that you can render in your web page or simply send a link pointing to the form and in that way a external user can input information in the different fields according to your needs.
This turned out pretty useful for us, since it allowed us to create our own system for online application of new employees. A form from an "Applications App" is displayed in our website, there the candidates can fill the required information, we receive it immediately, a workflow is initiated and some task are automatically assigned to different members of our organization until the process is completed. This means that you don't have to invest big amounts of money if you want to have your own system for online applications. There are some examples and use cases for this and if you are looking for some inspiration, it is enough just to check the Podio App store and check the different packages and its features.
How hard is to use Podio?
In my personal experience: Not hard. The Podio interface is highly intuitive and easy to use, and if you have used a social network like Facebook or similar, you will notice some similarities. Of course, if you want to create advanced stuff such as workflows or your own apps you will need extra training but it won't demand too much time.When you first log in Podio you will see that you will be able to start using it immediately and besides the documentation and help videos are pretty useful and spending between 3 and 5 hours definitely will provide you a solid overview of its features and potential.
What about its flaws?
The answer here is: It depends. You and your organization for sure will have your own way of working and maybe the Podio structure will not fit your processes completely, but maybe small modifications on the way you work may fit into Podio; in the end it is a situation where you should evaluate if the pros are more than the cons. As a programmer, I know from first hand that developing a platform that suits everybody's needs is insanely hard and I think that Podio is doing a pretty good job in this and the developing team is constantly listening to users requests and improving the platform.
Podio has really improved our way of working and communicating. Like all changes, adopting Podio and start working with it took some time but we cannot deny the benefits that we have obtained from it and that is why we think is a tool you should have in mind and is worth looking at. In this article we have exposed just some points of our experience, Podio has more features that we also need to discover and for sure will support you in all your project management tasks.
---
Autor: Jhonny Pincay

Information Technology Student an der Universität Stuttgart in Deutschland und arbeitet derzeit als IT Praktikant bei DC.
---