A few words from our CEO and founder ...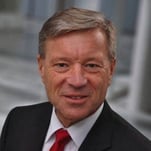 "Thank you for taking the time to visit our site. There has never been a better time to start your career in Consulting. The variety of work, the challenges, co-operation with great teams and the opportunity shape the future of companies ensure each day is as rewarding as the last.
We look forward to supporting you on your journey."
Yours faithfully,

Dr. Harald Dreher