ERP CONSULTING AND SPECIFICATIONS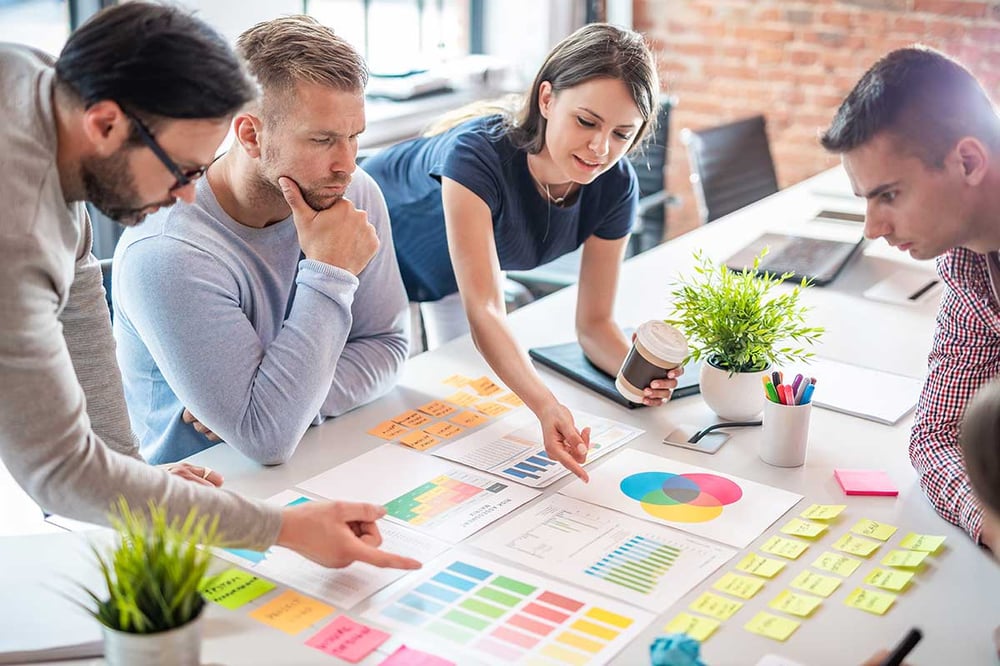 ERP Consulting and Specifications:
The preparation of the Specifications and the subsequent ERP specifications are among the most important steps in the context of an ERP selection. Of course, this also applies to any other I.T. software selection. Be it a customer relationship tool (CRM), financial accounting, document management or data analytics software a requirements specification is indispensable as the basis for good requirements management.
A high-quality requirements specification enables a clear statement of the goals your company wants to achieve in terms of customer focus, business processes and process data quality. An inadequate requirements concept, and thus usually an average ERP specification often becomes apparent at the latest once the software partner has been commissioned. We have seen this time and again whereupon Clients ask us to stabilise and rescue a faltering EPR project or one that has exceeded its budget.
What Distinguishes an Effective Specification?
First of all one that is able to effectively map your business model of tomorrow. This also applies to requirements that are effective today and will remain so in the future. It is not so much that it describes a long list of functions and functional requirements, rather it must be able to give a potential software supplier a quick and comprehensive overview of your requirements and the process model, without getting lost in the details.
Classic selection procedures with infinitely long Excel function lists, still appear in the market despite them clearly no longer being suitable for capturing and verifying requirements in the context of digitalisation, digital transformation and data analyses. This also applies to tools that enable software selection on the web.
A software selection based upon a few criteria is too short-sighted. What is gained if a tool displays the brand names of providers? (Especially since platforms now exist that receive payment for such recommendations, or frequently software providers attempting to buy their way in).
The new ERP software must support both current and future processes equally. For this, these must be defined in an ERP Specification.
How do We Proceed in Order to Create a High-Quality Specification for the ERP Selection and Implementation?
We create the basis so that the requirements can be presented in the Process Management. In the meantime, we use the most modern tools for data analysis (Process Mining). We analyse your data for data quality (Master Data) and work with you through systematic requirement engineering. Our internal quality assurance checks every requirement specification for correlations and relationships. In this way we ensure that the individual requirements do not contradict each other.
As a contact partner, you will receive ERP Consultants who are familiar with your industry and your economic environment.
We use state-of-the-art tools to gather information from your existing process and data sources. Process Mining software and Data Analysis tools are used. This dramatically shortens the IST recording.
We work with your team individually on the basis of the functional areas to develop the requirements for the specifications from the perspective of the business areas.
We then bring together the decentralized requirements.
Carrying out Quality Assurance. Are de-centralized requirements mutually exclusive? We calculate which requirements should be defined as necessary, then prioritize them accordingly.


Creation of requirements in the context of Interfaces
Creation of requirements and documentation of workflows and approval procedures (flow charts and swim lane representations)
Creation of User and Role concepts for the use of a new ERP software including Initial Rights Management.
Creation of text and graphics for the finalisation of the specifications.
Consulting in the context of optimising business processes and handing over the final ERP specifications to your company so the next stage can be reached in the vendor selection process.
Successful ERP projects commence with systematic planning, consistent implementation and documentation of requirements and processes.
Case Studies - ERP Consulting
Here you can deep dive and explore the real problems we have solved for our clients