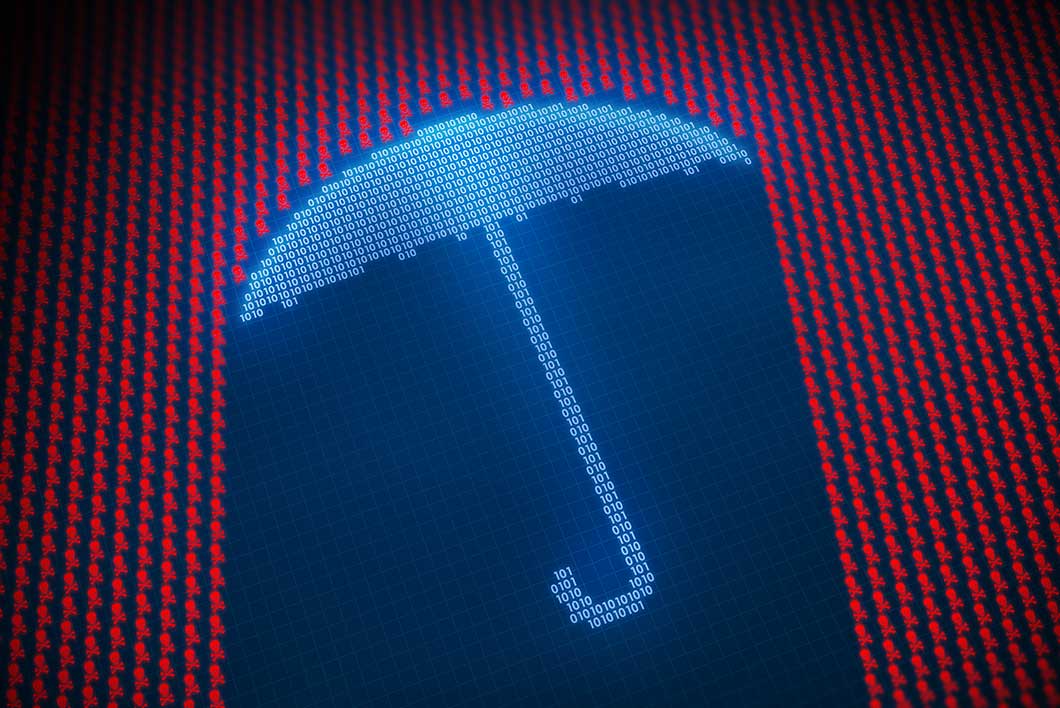 In the literature on I.T. Security and Cyber Security, the phrase "the weakest link" appears again and again. If you take a closer look at this, you inevitably come to the conclusion that more accurately it should say people are the biggest target of attacks. We are seeing more and more that cyber attacks are targeted at employees in the first instance and that the exploitation of technical vulnerabilities only gains importance after a successful attack on an employee. This trend will continue in the future and for this reason, it is indispensable to establish successful Cyber Security awareness in the company.
What Are the Benefits of Cyber Security Awareness?
The danger of cyber attacks on employees is always there and can affect any company. The aim of Cyber Security awareness therefore is to counteract and minimise this danger. Successful Cyber Security awareness means employees who are aware of the danger of cyber attacks and contribute decisively to making the company safer and better protected. Your employees are an important part of preventing cyber attacks.
Where Does Successful Cyber Security Awareness Start?
After the decision to implement a successful Cyber Security Awareness program has been made, the real work begins! In a first step, existing measures and projects are reviewed and evaluated by our Cyber Security Experts. Subsequently, a Cyber Security awareness concept is developed that is precisely tailored to the strengths and weaknesses of the organisation in order to provide an optimal plan for the implementation of successful Cyber Security awareness in the company.
What Does Successful Cyber Security Awareness Look Like?
In order to establish successful Cyber Security awareness in your company and among your employees, several important milestones need to be reached. It should be noted that not every employee learns in the same way and not every employee has the same affinities. For this reason, we rely on several pillars to establish Cyber Security awareness as a culture within the company.
Training in Combination with 'Live Hacks'
Lectures and training delivered by Cyber Security Experts are one of the best-known and most successful means of communicating the danger of cyber attacks to employees. Underpinning these lectures with 'live hacks', i.e. real time demonstrations of cyber attacks, employees not only learn how to deal with cyber attacks, but also directly experience the effects that can occur when an attack is successfully carried out.
Online Training Material
Face-to-face training offers many opportunities and comes with some challenges. Often, employees are pulled out of their daily work and not everyone can maintain the same level of attention throughout the training. Therefore, front loaded training should be reinforced with online training material. In this way, employees can organise their learning time freely. Supported by online quizzes, employees can demonstrate the new skills they have learned.
'Gamification'
Gamification is a rather unnoticed medium for improving Cyber Security awareness. For this purpose, simulation games can be used to emphasise the importance of the topic. The criticality of cyber attacks and how easy they can be to execute is conveyed through workshops and hands-on demonstrations. In addition, gamification can be used to further encourage and motivate staff through the distribution of badges and certificates. Additional methods of staff training are attack and defence simulations, so-called Wargames. With our cyber wargame, participants have the opportunity to attack and defend a simulated industrial plant against hackers in a secure environment.
Security Key User
Last but not least, Security Key Users help to further decentralise Cyber Security awareness (ensuring necessary I.T. Security standards) in the company. Particularly capable and motivated employees can be further trained in the area of Cyber Security and used as a catalyst for Cyber Security in their specialist departments.
Included with Our I.T. Security Baseline Check
An experienced Cyber Security Expert as a direct contact person
A Cyber Security Consultant and Dynamics expert with extensive knowledge in both areas
An I.T. Security audit of your technical and organisational measures
A well thought-out concept for the I.T. Security of your company


Simple steps and measures to improve your I.T. security
A focus on measures that will increase your I.T. security quickly and effectively
A Cyber Security Expert who monitors your important business processes